Too Late To Sue The Life Insurance Company?
When Is It Too Late to Sue the Life Insurance Company? Do NOT wait to sue a life insurance company; waiting to sue an insurer will always be to their advantage and against you as a life insurance beneficiary.
States Have Distinct Time Limits To Sue A Life Insurance Company.
To make it more complicated, there are different legal actions we sue a life insurance company for doing, and each of those actions may have a different length of time in which to sue.
Have you contacted the life insurance company and told them that the insured party has passed away?
Do you have the original Death Certificate?
Do you have the original insurance application naming you as beneficiary?
Have you filled out the insurance company policy claim form?
As a policy claimant, you must have all these in order to proceed in getting your contract claim payment. If you have been denied payment, suing the life insurance provider may be the only action to get your policy benefits.
What Is The "Statute Of Limitations"?
In California and all other states, different types of legal claims have different time limits imposed by the Court, which determines when lawsuits must be filed before they become invalid claims. These specific time limits are known as "statutes of limitations."  There are other legal doctrines where delay is used against you by the Life Insurance Company, to keep you from having a day in Court.
Certainly, gather yourself after the loss of a loved one, and the denial of the life insurance policy benefits. Life insurance companies know that you are dealing with grief and sadness – and they will use this to their advantage to not pay your claim.
Get in touch with us as soon as you can.  We don't make you gather files and papers; we need just a few facts to begin.  Many of our clients tell us that as soon as they hire us, they feel relief, knowing that we are working hard for their rights as a policy beneficiary. 
The "Waiting Game" Is The Favorite Defense Of A Life Insurance
Company.
In fact, waiting for the Life Insurance Company, while your rights to sue them dwindle away, is intentional on their part. It's no accident that the insurance company hasn't returned your calls or letters – and you can be sure that their calendars are marked with the dates that bar you forever from pursuing your legal claim as a beneficiary.
In California, if life insurance benefits are not paid promptly, or if the policy is rescinded, all without good reason, the insurance company will face liability for bad faith.
Bad Faith Claims May Entitle the Insured to Damages in two parts:
The value of the benefits denied to the policyholder under the insurance contract (the contract benefits), and as for damages for the life insurance company's unreasonable actions;
The second kind of damages requires evidence that the life insurance company's actions were unreasonable, which is a unique type of evidence and argument.
There are numerous reasons that an insurer will claim are the "valid reasons" for their policy benefits denial against your claim, but they generally have one thing in common: the life insurance company and their lawyers will blame YOU and the deceased insured party for policy application mistakes and Application Misrepresentation.
The Statutes Of Limitations Clock Is Ticking For Your Right To Sue.
Too Late to Sue the Life Insurance Company? If you do not file a claim against the insurance company (or have a lawyer file on your behalf) within the specific time frame, you will be forever barred form suing the life insurer in Court for policy benefits. Even if your are the proper beneficiary and the insurer has acted in Bad Faith.  
Learn more about statutes of limitations associated with bad faith claims below, and get a no-cost evaluation of your insurance bad faith claim from a California insurance bad faith lawyer with more than twenty-five years of experience. We know the Statutes of Limitations for these matters and how to win against a Life Insurance Company.
We have done this a lot.  We take the time to know you and your case. We start working for you NOW.  We communicate with you, respond to your calls, are available to you.  We focus on how to win your Life Insurance case through the legal process.
If you have a problem getting your life insurance claim paid, rescission, beneficiary disputes, or your policy has been cancelled or has other issues on it, you need to contact Life Insurance Lawyer NOW.com or life insurance justice.com.  Use the form on our site, or email us, or call (888) 997-4070 or (818) 937-0937 for a free consultation to speak directly to an experienced life insurance lawyer.  We offer skilled legal representation, and we are experienced lawyers, not a lawyer referral service or "middleman" and we are here for you NOW.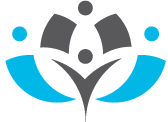 We have over 20 years of California Life Insurance Law Experience
Nevada, Arizona, and Florida.
Get A Free Consultation, NOW