Allstate Life Insurance Company
Allstate Life Insurance Company
Allstate Life Insurance Company is very large life insurance company that sells through agents –  term life, permanent life, and whole life insurance products – and because Allstate sells through advertising to drive contacts to its agents, it is focused on a different part of the market.
Allstate is often referred to as one of the worst insurance companies to fight on a claim.  This may be due in part to its high costs, for pervasive advertising, and because selling through agents requires some agent payment.
Are You A Beneficiary In An Allstate Life Insurance Company Claim?
Allstate is in a very aggressive position to its policyholders.  Some former employees have reported: "According to CEO Thomas Wilson, Allstate's mission is clear: 'our obligation is to earn a return for our shareholders.'" Unfortunately, that dedication to shareholders has come at the expense of policyholders. The company that publicly touts its "good hands" approach privately instructs agents to employ a "boxing gloves" strategy against its own policyholders.
In the words of former Allstate adjuster Jo Ann Katzman, "We were told to lie by our supervisors – it's tough to look at people and know you're lying."  (Recent AAJ report).
In cases like these, and countless others, the name of the game is deny, delay, defend – do anything, in fact, to avoid paying claims. For companies like Allstate, there are corporate training manuals explaining how to avoid payments, portable fridges awarded to adjusters who deny the most claims, and pizza for parties to shred documents.
Allstate liable for $22 million to insured party for bad faith in Hennessy v. Allstate Insurance – this is what can happen when a company delays and denies claims.However, you must realize that it takes the skill and relentlessness of an experienced, expert lawyer like us to get a verdict like this.
Have you suffered the unexpected loss of a loved one, only to have a claim for life insurance benefits delayed, or denied? 
Do you get the feeling that the life insurance company is doing everything it can to avoid paying the claim?  Has the life insurance company sent you a letter stating that they are rescinding the policy, making a rescission, or just sending back the premiums paid? Especially if your loved one had the policy for less than two years before passing away, the life insurance company can become very aggressive at seeking to avoid the policy payment.  Rescission is a favored strategy of the life insurance company, if the policy was issued less than two years before the death.
We can help.  Call LifeInsuranceLawyerNOW.com at (888) 997-4070, or (818) 937-0937, or send an email to us in the form on the side of the screen.  We are highly experienced lawyers, not paralegals, and we know this area.  We get right to it with you and the insurance company, and get many claims paid right away.  If court is necessary, we are regular Federal litigators and will push the life insurance company hard for the well being of you and your family.  We respect you, deal directly with you, and understand not only the law and facts, but what you are going through.  We are here to help.  Contact us as soon as possible, to get your claim paid faster.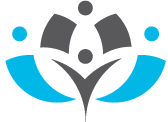 We have over 20 years of California Life Insurance Law Experience
Nevada, Arizona, and Florida.
Get A Free Consultation, NOW