Life Insurance Wrong Beneficiary
What If The Life Insurance Company Paid The Wrong Beneficiary?
Many times, an issue regarding who the proper life insurance beneficiaries are will arise. Life Insurance Wrong Beneficiary claims are quite common, and many individuals often find themselves wondering how or why life insurance was paid to the wrong person. Especially, on policies that were first purchased years ago, the paperwork on who should be the proper beneficiary has not been properly updated. Or, the paperwork has been updated, but the people who were changed out as beneficiaries are not happy about being eliminated from the life insurance proceeds. Does a former spouse have a rightful claim to the policy benefits? There are several reasons to explain why the life insurance company paid the wrong beneficiary.
Make Sure The Life Insurance Company Doesn't Pay The Wrong Beneficiary!
The insurance company has to pay the designated beneficiary and follow life insurance law. The life insurance policy is an insurance contract, and it must be followed. But a life insurance company can get in trouble for paying the wrong beneficiary–but the rightful recipients need to hire an experienced life insurance beneficiary disputes attorney to insure their status as a proper and named beneficiary and to dispute the wrong beneficiaries.
Update Insurance Forms To Include Accurate Information And Correct Beneficiaries.
The insured person may want to update the beneficiary forms on file with their life insurance company.
To change the beneficiary, the insured must follow the steps that their insurance company requires.
Updating forms to include proper beneficiary designations is an important part of an estate plan.
When a form is out of date, it can create substantial legal problems. If an insured person owns a life insurance policy and marries again, they may not want their ex-husband to receive all the life insurance benefits.
Eliminating incorrect and challenging beneficiaries is a wise insurance planning move for the insured.
Major Life Changes Are Primary Reasons For Life Insurance Beneficiary Disputes.
A major life change such as marriage, divorce, remarriage, the birth of a child or adoption are the most common reasons for life insurance disputes – creating a multitude of policy claimants and life insurance beneficiary disputes – this can result in the life insurance company paying the wrong beneficiary.
Insurance companies do not like beneficiary issues because, for an insurance company, their biggest decision is if they are legally obligated to pay the life insurance benefits. Their goal is to avoid any payment of the life insurance benefits. But once there is no defense to avoid payment, the life insurance company isn't really interested in exactly who gets the money.
Life insurance companies will often file an interpleader when competing beneficiaries arise, meaning they will open an action with the Court, and pay the life insurance benefits to the Court clerk.
The Court will then hold the money, and the beneficiaries will have to litigate in Court to determine who gets the life insurance policy benefits.
Are You The Proper Beneficiary Who Has Been Ruled Out?
The named beneficiary has been designated to and should receive the proceeds of a life insurance death benefit. If you are challenging the named beneficiary's life insurance proceeds award, you must hire an experienced attorney to do this for you.
This process must be performed quickly and correctly, and can very well be a once-in-a-lifetime occurrence to get what is rightfully yours. Once life insurance is paid to the wrong person, the situation will more than likely become a more complicated legal battle.
Writing to the insurance company by yourself, or speaking with the life insurance agent will only be a waste of time – and might even further reduce your changes of receiving proper payment.  Changing the beneficiary after the policyholder dies must be accomplished by a competent life insurance beneficiary disputes attorney.
Amazingly, The Life Insurance Company Will Often Make A Claim Against The Life Insurance Benefits.
Yes, that's right – for their own attorney fees and costs for the process of paying your life insurance benefits to the Court. Those fees can run as high as $30,000 to $40,000 of the potential claim, depending on all the circumstances, and are a terrible loss to the policy. At LifeInsuranceLawyerNow, our experienced life insurance beneficiary disputes attorneys know how to fight those claims for fees and costs.
Beneficiary issues can involve additional lawsuits, investigations, and serious allegations of wrongdoing, mental incompetence, even murder, which may or may not have any accuracy. The involvement of doctors, experts, Probate Courts and judges can occur. These are very serious investigations and litigations; they determine who gets the life insurance benefits, and emotions run strong. We will effectively handle whatever beneficiary issues are involved. Contact us for a free consultation.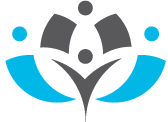 We have over 20 years of California Life Insurance Law Experience
Nevada, Arizona, and Florida.
Get A Free Consultation, NOW