We help people all over the country.
The life insurance company is a national company, with respect to each state's laws. We are, too, and we can be wherever you need us, to protect your rights. (Local counsel and travel do not increase your fees or cost, we comply with all state laws and association requirements.) We used to work for the insurance companies, we know how they think, and we know the law. Get our more than twenty years of Court experience to work for you.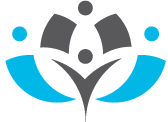 We have over 20 years of California Life Insurance Law Experience
Nevada, Arizona, and Florida.
Get A Free Consultation, NOW