We Get To Work on Your Life NOW
We Get To Work on You Life Insurance Claim NOW.
At Life Insurance Lawyer NOW.com we are NOW lawyers. NOW means we start now, and we work on your life insurance claim NOW. Nothing sits here–we are regularly calling, writing, and suing life insurance companies, to force them to follow the laws and regulations, and to live up to their promises.
We represent life insurance beneficiaries and policy owners like you. Our clients often have started their own claims, only to have the life insurance company wrongfully deny, delay, or investigate their claims, instead of paying.
We can start working with you NOW, on your claim, and we won't stop our services until you are paid, whether it takes additional claims documents being obtained or submitted, or a full trial in Federal Court for a life insurance bad faith case. Unlike other lawyers, who are just learning about life insurance companies and their tactics, we have literally advised insurance companies on their own punitive damages cases and multi-million dollar settlements. We have helped to write insurance policies, and to determine what they mean, in insurance cases that involve a decision about millions of dollars in claims. We work fast, we work NOW, and we don't let up the pressure on the life insurance company until your claim is paid.
We are energetic in protecting your rights and presenting your life insurance claim with the highest level of credibility and professionalism. Our clients often tell us how happy they are that they made the decision to hire us; like a "huge weight off their shoulders." We communicate often and clearly with our clients, so you always know what is going on with your claim. Many times, we put so much pressure on the life insurance company, that they quickly pay the claim, rather than dare to meet us in Court.
Because our lead partner has been at this for more than 30 years, and has seen all aspects of insurance law, from both the insurance company side and the claimant side, we get real results. We have litigated in Court many different types of cases, so we will be able to help on yours. We are among the most experienced insurance litigators in the country, with lots of experience in life insurance law: We are constantly litigating life insurance claim delays and denials, accidental death coverage denials, life insurance issues covered by ERISA, ERISA denials and appeals, beneficiary disputes, interpleader litigation, and insurance bad faith litigation.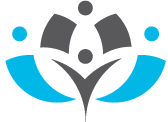 We have over 20 years of California Life Insurance Law Experience
Nevada, Arizona, and Florida.
Get A Free Consultation, NOW