Rescinded Life Insurance Policy
Has your Life Insurance Company sent you a life insurance rescission letter? And did they attempt to refund premiums?
 If so, your next action regarding a life insurance policy rescission is the most important decision you will make about this life insurance policy. We have seen many life insurance companies deny valid insurance policy claims to rightful beneficiaries by aggressively rescinding insurance policies. If you believe you have been met with wrongful life insurance policy rescission in California, our life insurance policy attorneys are ready to assist you.
What is the meaning of "rescission?"
And why did the life insurance company send a small check, in the amount of the premiums paid on the policy?
Wrongful life insurance policy rescission means that the life insurance company now wants to "undo" the policy (insurance contract), and act as if "it never happened at all."  Meaning, no life insurance policy, no insurance policy benefits. Life insurance policy rescission is a strategy used by the Life Insurance Company to avoid paying any policy benefits by claiming that you have no insurance coverage.
The policy insurer is claiming that you have lied, concealed information, made a fraudulent insurance claim, or made a mistake in the insurance application process (policy application) – and that if you had been truthful about these facts on the insurance application, the policy would not have been issued in the first place.
A Life Insurance Company can seek to rescind a life insurance policy in California based on misstatements (false representation) in the policy application (by giving notice and refunding all premium payments), as long as the policy is in the two-year contestability period when the person whose life was insured has died.
"Fortunately, insureds and their brokers can minimize the potential for rescission by simply exercising greater care to ascertain the accuracy of underwriting information, and by providing all material information to insurers. Also, rescission decisions are made by insurers only if they are convinced that they have adequate justification for them." (expertpages.com)
Life Insurance Policy Rescission Has Become The Life Insurance Company's Secret Weapon To Keep From Paying Policy Benefits To Eligible Beneficiaries.
Where Life Insurance Companies previously would draft many exclusions, deeply buried in the "fine print" of the policy provisions, to provide an "out" from actually paying insurance benefits, Life Insurance Companies now attack the insured directly.  On every claim, the insurance companies begin a rigorous re-underwriting investigation of the policy application and the statements and omissions of the insured in the policy application.  Why? Because the Life Insurance Business seeks to avoid any payment of fair and equitable settlements on the life insurance policy–by claiming that your deliberate omissions of facts have caused the policy to be voided.
When Your Insurance Company Has Rescinded A Life Insurance Policy, They Are Claiming That The Policy Does Not Exist Any Longer.
The life insurance company will claim that they found a "false representation" in the application  – which is usually in response to one of the many confusing, vague, and unclear medical questions that they ask.
These medical questionnaires are deliberately full of traps for people, and if the life insurance policy benefits are needed within two years of when it was first issued, the life insurance company will do anything they can to claim that they were misled during this contestable period.  The life insurance company basically says there was something incomplete on the application, and if only the person filling it out had told the truth, they never would have issued the policy at all.
A Rescinded Life Insurance Policy Has Become The New Claims Denial.
Claims denial used to be an insured's worry  – you would file a claim, submit it, and the Life Insurance company finds some "fine print" in an exclusion and would therefore deny the claim. Now, Life Insurance Companies have a new move with rescission.  Even more than just denying a claim under the policy, the Insurance Company letter stating "rescission" or "rescind" (as opposed to canceled or terminated), is claiming that the liability insurance agreement made between the policy holder and the insurance company (life insurer) was never made.
Do Not Deposit The Recission Check From The Life Insurance Company.
If you accept the return of policy premiums and deposit the check, the insurance company argues you accept the rescission and give up your right to sue them, which makes your case more complicated.
Certain efforts on the part of Life Insurance Companies to rescind beneficiaries' policies are actionable under California's bad faith law—and we have initiated many of these actions on behalf of our clients in the event of wrongful life insurance policy rescission.
While lawyers can argue whether this is correct–it is not–you should not give your legal opponent some new evidence to use against you.   IF you have already done it, don't lose hope.  We can help.  We have the arguments and can fight the life insurance company for you. As your life insurance policy attorneys, it will be or legal obligation to utilize every legal angle and case law to get you your prompt payment.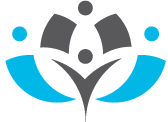 We have over 20 years of California Life Insurance Law Experience
Nevada, Arizona, and Florida.
Get A Free Consultation, NOW