California is the Leading State for Life Insurance Lawsuits.
Nowhere else are there so many cases about insurance law, and so many regulations. Because our lead partner has been a California lawyer for more than 30 years, in the insurance lawsuit world, we offer you an edge that no other law firm can match. Being a lawyer is called the "practice" of law for a reason: to be a great lawyer, takes time and exposure to different legal experiences. Combined with our energy and devotion to you, our client, you will be very happy that you hired the experienced firm, lifeinsurancelawyer NOW.com for your life insurance claim or case.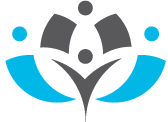 We have over 20 years of California Life Insurance Law Experience
Nevada, Arizona, and Florida.
Get A Free Consultation, NOW