Proven Thirty-Year
Track Record
LifeInsuranceLawyerNOW.com is an insurance law firm with a proven thirty-year track record of dedication to the best qualified legal counseling and representation. Our managing partner has more than thirty years of legal experience, in courtrooms all over the country, at every level. Because of our experience working for insurance companies, on the highest levels, we really know what a life insurance company is thinking.
We have handled insurance cases on all levels; from the smallest (but important!) life insurance claim, to coverage and rescission cases on $20,000,000 life insurance policies. We have a real reputation with the life insurance companies and their lawyers, as a law firm that is not only very zealous and hard working for our clients, but as real professionals, who can communicate directly with high-level insurance company officers, in a way that gets justice for our clients, and their claims paid.
The lawyers at our firm work on a wide range of complex insurance matters. Our life insurance attorneys are known throughout the country for getting life insurance policies paid fast, collecting wrongfully delayed and denied life insurance claims fast, and litigating the most hard-fought and complex beneficiary disputes and interpleader lawsuits.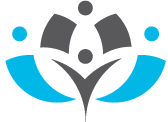 We have over 20 years of California Life Insurance Law Experience
Nevada, Arizona, and Florida.
Get A Free Consultation, NOW