Five Stars for Joseph Fogel and his team! They were so nice to me from the start and always there to help. Tough on the other side. The best.

It is so rough when the life insurance company said they would pay the wrong person. I knew the document was wrong. Life Insurance Lawyer NOW was able to find things that helped everyone else know it, too. Great lawyers. Thank you again.

Great people. Great lawyer. Really explained things, no legal mumbo.

Best decision I made was to hire Life Insurance Lawyer Now and Joseph Fogel. Felt better right away, got everything I deserved.

When the life insurance company won't answer your questions and won't follow the rules, Fogel makes them finally follow the law. Very happy I hired life insurance lawyer NOW.com

When the life insurance company told me that I was not the beneficiary, even though I knew I was the only one, I did not know what to do. Life Insurance Lawyer NOW saved everything for me! Thank you again.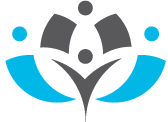 We have over 20 years of California Life Insurance Law Experience
Nevada, Arizona, and Florida.
Get A Free Consultation, NOW