Get A Expert Lawyer – Not A Referral Service
Get A Expert Lawyer – Not A Referral Service
You would think a person who has suffered the loss of a loved one, then has a life insurance company that won't pay the claim, already has enough on their hands.  When you are looking for a life insurance lawyer, you need a real lawyer, who is experienced in this specialized field.  That is us.
But you have to watch out for lawyer referral services, and other websites that appear to be for a particular law firm but are not lawyers.  All you will talk to is a clerk or paralegal, who is really just handling marketing, and is not a real lawyer. Many of these websites are actually just referral sites, not even from a real lawyer, but just a "middleman" to get you to talk to them – and then they attempt to "farm" your case out, and hopefully get a percentage of any settlement or verdict on your behalf.
At Life Insurance Lawyer NOW. com you will always talk to a real lawyer, one of the best in fact.  We never make you work through clerks and paralegals, just to actually get to an actual lawyer.  We have integrity and we are here to help, not market you off yet again to another law firm.  We do our best to be direct, and talk with your respectfully, to get the key information, and know if we can help.  We know and understand what you are going through, and we are here to help.
You don't have time to play around going through clerks, paralegals, and marketing people when you have a problem with a life insurance company.  You need to get a real life insurance lawyer on your side, right away.  We will help, NOW, and get your claim paid.  If we know we can't help, or the law is just against you, we respect you enough to tell you that as soon as we know.  We aren't a marketing service or a referral service.  We are top-notch, experienced, leading aggressive lawyers, here to help you NOW.
If you have a problem getting your life insurance claim paid, or your policy has been cancelled or has other issues on it, you need to contact Life Insurance Lawyer NOW.com or life insurance justice.com NOW.  Use the form on our site, or email us, or call (888) 997-4070 or (818) 937-0937 to speak directly to an experienced life insurance lawyer.  We are the best life insurance lawyers around, and we are real lawyers, not a lawyer referral service or "middleman", we are here for you NOW.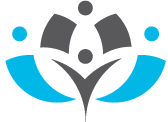 We have over 20 years of California Life Insurance Law Experience
Nevada, Arizona, and Florida.
Get A Free Consultation, NOW