Accordia Life Insurance Company: Problems With Your Claim Or Interpleader?
We get a lot of questions about Accordia Life Insurance Company at times. This is a large professionally run life insurance company, with many lawyers in the background. But some customers and beneficiaries have issues with Accordia, because Accordia has bought up some other life insurance companies in the last few years, and those companies had bought up other life insurance companies before. Sounds complicated, right? It certainly is. When life insurance companies have a number of mergers, the behind the scenes issues in keeping all the electronic and paper files accessible can become a real problem, too.
For more on this, check our blogs on Transamerica Life Insurance Company–similar issues. What do these merger and acquisition issues have to do with you, the insured? You just want your benefits paid with delay, and certainly only to the right person–you. Our advice is that you really need to be on top of things when dealing with a life insurance company that has bought up a bunch of other life insurance companies, especially if your life insurance policy was with one of the acquired companies. Many times we see that the key and important documents may be from fifteen years ago, or more.
Finding a clear copy and even the original of such an important and old document is important. It is that much harder if the insurance company has been bought and merged with another life insurance company, using a different type of computer system, and different ways of storing and indexing files. Believe it or not, one of the less glamorous things we have done in law is going to life insurance company document warehouses, to take depositions of custodian of documents, and other personnel, to get to the real truth about important documents. When dealing with Accordia Life Insurance Company, and Transamerica Life Insurance Company, and other companies with recent mergers, acquisitions, and changes, it is really important to take some notes and keep your records, about who you spoke to, and what they said. Better, get us on your claim, and we will handle all that for you, tight and professionally, and get your claim paid, without more delay. We have done this a lot. We take the time to know you and your case.
We start working for you NOW. We communicate with you, respond to your calls, are available to you. We focus on how to win your case. If you have a problem getting your life insurance claim paid, rescission, beneficiary disputes, or your policy has been cancelled or has other issues on it, you need to contact Life Insurance Lawyer NOW.com or life insurance justice.com. Use the form on our site, or email us, or call (888) 997-4070 or (818) 937-0937 to speak directly to an experienced life insurance lawyer. We are the best life insurance lawyers around, and we are real lawyers, not a lawyer referral service or "middleman", we are here for you NOW.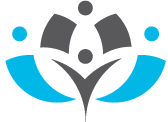 We have over 20 years of California Life Insurance Law Experience
Nevada, Arizona, and Florida.
Get A Free Consultation, NOW