AIG Life Insurance, AIG Direct Life Insurance
AIG Life Insurance, AIG Direct Life Insurance
AIG Life Insurance, also known as AIG Direct Life Insurance, claims to have over over 6 million policy holders. 
AIG Direct Life Insurance Company says:
"We are one of the industry's fastest growing and most innovative companies. Combining advanced technologies with dedicated professionals, we empower millions of Americans each year to better secure their loved ones' financial futures….Through years of market research and insurance industry experience, founders Ron Harris and Laura Huffman understood that people want low pressure, knowledgeable professionals who empower them to make smart decisions about what kind and how much insurance they need….We expanded our platform to the Internet to broaden its reach and began to offer online tools and service."
AIG sells a return of premium policy, that is not offered by every company.  AIG is one of the few companies that describes a medical examination as part of the process.  At a medical exam, AIG Direct life insurance company says that an applicant should be prepared to "provide the medical history, height, weight, blood pressure and pulse, and a small amount of blood and urine."
AIG Direct, as part of AIG, also has some of the attitude of AIG.  That includes a long history and reputation for claims handling abuses.
Part of the reason for that reputation is AIG's reliance on underwriting results. Nearly every other insurance company relies on the income it makes from investing its policyholders' premiums – however, AIG has always focused on turning a profit on underwriting – in other words, taking in more money in premiums than it pays out in claims.
To do that, the company has had to be extremely parsimonious about the claims it pays. Former AIG claims supervisors have alleged in litigation that the company used all manner of tricks to deny or delay claims, including locking checks in a safe until claimants complained, delaying payment of attorney fees until they were a year old, disposing of important correspondence during routine "pizza parties," and routinely fighting claimants for years in court over mundane claims.  (AAJ Report).
Here is a matter where AIG was named along with other insurers wherein:
"AIG must restore the full value of impacted accounts, paying an estimated $25 million to $30 million on some 10,000 policies that are past due in California. 

AIG further agreed to reform its business practices to ensure life insurance, annuity, and retained asset account benefits are promptly paid going forward. AIG will now regularly check the Social Security Administration's Death Index Master File to determine whether any of its life insurance policyholders, owners of annuities, and holders of retained asset accounts are, in fact,  deceased.

If AIG finds that a policyholder has died, it will attempt a search for beneficiaries. If beneficiaries cannot be located, AIG will then remit the policy proceeds to a government custodian, where they are held available to be reclaimed in the future."
Have you suffered the unexpected loss of a loved one, only to have a claim for life insurance benefits delayed, or denied? Do you get the feeling that the life insurance company is doing everything it can to avoid paying the claim?  Has the life insurance company sent you a letter stating that they are rescinding the policy, making a rescission, or just sending back the premiums paid? Especially if your loved one had the policy for less than two years before passing away, the life insurance company can become very aggressive at seeking to avoid the policy payment.  Rescission is a favored strategy of the life insurance company, if the policy was issued less than two years before the death.
We can help.  Call LifeInsuranceLawyerNOW.com at (888) 997-4070, or (818) 937-0937, or send an email to us in the form on the side of the screen.  We are highly experienced lawyers, not paralegals, and we know this area.  We get right to it with you and the insurance company, and get many claims paid right away.  If court is necessary, we are regular Federal litigators and will push the life insurance company hard for the well being of you and your family.  We respect you, deal directly with you, and understand not only the law and facts, but what you are going through.  We are here to help.  Contact us as soon as possible, to get your claim paid faster.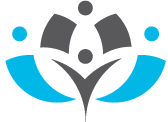 We have over 20 years of California Life Insurance Law Experience
Nevada, Arizona, and Florida.
Get A Free Consultation, NOW