American General Life Insurance Company
American General Life Insurance Company
American General Life Insurance Company is very aggressive at selling policies.  American General Life Insurance Company is part of AIG Direct Life Insurance, known as AIG Direct.
American General Life Insurance Company does not work through agents, but is a company that has direct contact with its customers.  American General is more than one hundred years old, and offers a very simple and direct interface to obtaining lower benefit policies, which are very important to the customers.
Are You A Beneficiary In An American General Life Insurance Company Claim?
In Rhodes v. AIG Domestic Claims, Inc., the plaintiffs were awarded $9.412 million, wherein the judge determined that AIGDC wilfully and knowingly violated its duty to effectuate a prompt and fair settlement after the jury verdict in the tort case, characterizing AIGDC's December, 2004, postjudgment settlement offer of $7 million in response to the plaintiffs' c. 93A demand letter as "not only unreasonable, but insulting." 
Have you suffered the unexpected loss of a loved one, only to have a claim for life insurance benefits delayed, or denied? 
Do you get the feeling that the life insurance company is doing everything it can to avoid paying the claim?  Has the life insurance company sent you a letter stating that they are rescinding the policy, claiming Application Misrepresentation, or just sending back the premiums paid? Especially if your loved one had the policy for less than two years before passing away, the life insurance company can become very aggressive at seeking to avoid the policy payment.  Rescission is a favored strategy of the life insurance company, if the policy was issued less than two years before the death.
We can help.  Call LifeInsuranceLawyerNOW.com at (888) 997-4070, or (818) 937-0937, or send an email to us in the form on the side of the screen.  We are highly experienced lawyers, not paralegals, and we know this area.  We get right to it with you and the insurance company, and get many claims paid right away.  If court is necessary, we are regular Federal litigators and will push the life insurance company hard for the well being of you and your family.  We respect you, deal directly with you, and understand not only the law and facts, but what you are going through.  We are here to help.  Contact us as soon as possible, to get your claim paid faster.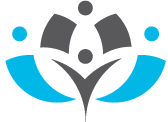 We have over 20 years of California Life Insurance Law Experience
Nevada, Arizona, and Florida.
Get A Free Consultation, NOW