Ameritas Life Insurance Corp Claim Denied ?
Ameritas Life Insurance Corp
Ameritas Life Insurance Company, actually Corp., is based in Lincoln Nebraska and was formed in 1887.   Ameritas is a life insurance company that sells a lot of policies, throughout California and the US.  While Ameritas sells more than life insurance policies, we focus on getting life insurance claims paid with Ameritas.  Ameritas has an aggressive investigation department that supports their claims adjustors, who are less detailed about their reviews of claims.  Ameritas also seems to have a "deny them all" attitude about claims, especially if the claim is in the first two year of the life insurance policy.  They are, we think, stubborn.  This company really takes you having a lawyer to get them to pay a claim in the first two years, and sometimes even beyond that.  The question of whether Ameritas will pay your claim has a lot to do with how the facts are presented.  Having us as your life insurance lawyer will help you get paid, faster.
Ameritas Life Insurance Company uses agents for selling policies, even though many of the agents are remote or virtual.  Ameritas still has the agent between the insured and the company.  Ameritas Life Insurance includes other, merged in life insurance companies, including Acacia Life Insurance Company, and The Union Central Life Insurance Company, and Unifi Mutual Holding Company.  Ameritas has very strong financial ratings and is a very large size.  This is a life insurance company that can certainly afford to pay your life insurance claim–if you can persuade the company to pay.  Making a life insurance company is something that we can really do.
All Ameritas policies require medical examinations.  While this may be a bit of a hassle when you are buying the policy, this is something that helps us get your policy paid.  Not only does the insurance company have a detailed medical questionnaire as part of the insurance application, but there is an actual person who comes out to the insured person, to do a basic exam, too.  Typically, the main questions on the medical examination are also repeated.  This is very important, to us, because it helps show that the insurance company had all the information that they needed to know if they wanted to sell the life insurance policy in the first place.  As your lawyers, we believe very strongly that after a life insurance policy has had the unfortunate death of the insured person, the policy needs to be paid.  The life insurance company should not be allowed to do an excessive investigation after the insured person has passed away.
Ameritas does sell a full line of life insurance policies, including value plus term, indexed universal life, universal life, variable universal life, and whole life.  People can easily become confused with these many different contracts.  This is something that we can really help on, too, because we are experienced at reading life insurance policies and contracts, and can make sense of them, for your benefit.
If you have a life insurance claim with Ameritas, we recommend keeping careful notes of what each claims handler says to you.  Ameritas will ask for a medical records authorization.  Be sure you know if you have the legal authority to sign such an authorization.  Ameritas may not like complying with all of the California insurance standards on communication and processing the claim.  If you have the sense that Ameritas is taking too long, or stretching the truth to try to avoid paying a claim, you should listen to that sense, and get a qualified California life insurance lawyer on your side, now.
We have done this a lot.  We take the time to know you and your case.  We start working for you NOW.  We communicate with you, respond to your calls, are available to you.  We focus on how to win your case.  If you have a problem getting your life insurance claim paid, rescission, beneficiary disputes, or your policy has been cancelled or has other issues on it, you need to contact Life Insurance Lawyer NOW.com or life insurance justice.com.  We work with most clients virtually, so you never even have to come into an office.  Use the form on our site, or email us, or call (888) 997-4070 or (818) 937-0937 to speak directly to an experienced life insurance lawyer.   We are the best life insurance lawyers around, and we are real lawyers, we treat you with the highest respect and care, and we are here for you NOW.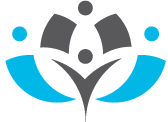 We have over 20 years of California Life Insurance Law Experience
Nevada, Arizona, and Florida.
Get A Free Consultation, NOW