Denied Life Insurance Claim Due to Lapse in California 2023
Many times, the first defense a life insurance company uses to deny a claim seems simple: the life insurance company just says that the policy premium bill was not paid on time. The life insurance companies often say if the payment is not on time, the policy won't cover the death. This is a legally incorrect statement in California, especially with a recent ruling of the California Supreme Court about what it takes for a company to cancel a life insurance policy.
Life insurance companies routinely deny claims due to non-payment of premiums. While some of these denials may pass the legal requirements, we see many of them that are violations of California law. People know that a policy requires payment. But few people know the actual legal requirements that a life insurance company must follow to lapse a life insurance policy–so it doesn't pay for the death of a California insured.
The laws and regulations stating what an insurance company has to do when a payment is not received, so it can lawfully deny a life insurance claim on the policy, vary from state to state. California has a special law, passed in 2013, that applies to all current life insurance policies, even if you bought the life insurance policy long before 2013. This is a huge development that makes the denials of life insurance claims, by many life insurance companies, illegal in California. That means that we can, as your life insurance lawyers, make the life insurance company pay your claim–even if they have previously denied your claim, saying that the policy was cancelled or lapsed because of a lack of payment.
State laws are different in what a life insurance company has to do to legally lapse and not pay a policy. We have made life insurance companies pay on policies even when they already said no. Because non-payment on a life insurance policy is just the first requirement for a life insurance company to deny a claim for lack of policy premium payment. The next two steps are for the life insurance company to do–and we see them fail to do it as legally required, over and over.
Part of the reason for this is that California has particular two steps required of the life insurance company. The life insurance companies fought these two additional requirements for years. But the big development in California is that the companies lost this fight. The life insurance companies are required to do these two additional steps. We make sure that they do, and this usually results in the payment of the life insurance policy.
These two steps require the life insurance company to give the right notice, in clear legally described language, to the right people, at the right time. Only after doing all this right, can the life insurance company then do the second step, which is the notice that the policy is not going to pay. These are the responsibilities of the life insurance company to do, at the right times.
Part of our work, as your life insurance lawyers, is to focus on every step that the life insurance company is required to do. The life insurance company has to send the rights notice at the right time. The notice has to go to the correct address. Sometimes there is even another person who much receive additional notice on the policy. That notice must state the correct amount that is due and when it was due. The life insurance company must give enough notice for the additional grace period for receiving the overdue payment. During all this time, even if the correct first notice has been given, the policy is still in force. We see many life insurance companies fail to follow the California laws, and instead work under the laws of other states–which can be very different.
We have seen life insurance companies fail to account correctly for the payments to date. Sometimes the life insurance companies add additional bogus charges and fees, that are simply not a part of the life insurance contract. Those charges and fees can deplete the amount of premium dollars available for the policy payment. We have seen those charges cause the policy to appear to be in "non-payment" or "underpayment" phases. The life insurance, when dealing with a California insured, has to calculate the lapse warning days correctly, and update the policy to the correct number of days, even if the life insurance policy states a shorter time. California state law is supreme over the actual words of the life insurance policy, if there is a shorter time stated in the policy. The lapse notice cannot be confusing or unclear, or in type that is too small. Even if the policyholder or the insured has passed away, if you are the beneficiary, we can enforce these requirements for you, against the life insurance company.
One of the special California requirements is that the life insurance company must send notice of the lapse before it occurs. California requires notice to the insured or policyholder, not just a letter after a lapse has happened. The requirement of notice, and the timing required, is a special requirement that life insurance companies operating from headquarters outside of California may easily miss. We won't miss the requirement.
Another requirement of notice is that in California, the life insurance company must give notice that an additional notice may be requested to be provided to a person, in addition to the insured or policyholder. If there is a notice requirement to another person or company, that notice must also be given, in just the right way, for the life insurance company to fulfill its legal obligation to give the right notice. This is very important, because we see many cases where the life insurance policyholder or insured becomes ill, either at home or then is admitted to the hospital, and is unable to take care of their ordinary business–like paying their life insurance bill. If there is not a deposit to the account that pays the life insurance, or pre-paid billing already in place, a life insurance policy may cancel or lapse just because the person has become ill. (We have other ways of reviewing the life insurance policy about what is supposed to happen when there is a hospitalization or serious illness that causes a premium to go unpaid–don't give up!). The notice to a second person is an important requirement that can be missed by a life insurance company that is rushing to lapse a policy.
If a insurance company violates the California law and regulations about life insurance policy lapse in California, the company must pay the claim, even if they have previously denied your claim due to lapse or non-payment of the policy. If a life insurance claim is denied due to lapse in California, it is important to have a consultation with a life insurance attorney experienced in this area of law. We are the most experienced, California life insurance attorneys, who have actually (previously) helped to write the policies. We have handled and won life insurance lapse cases in California and will aggressively fight for you to be paid, even if the life insurance company has already denied your claim saying the policy was unpaid and lapsed.
As Your Life Insurance Attorneys Now, This is How We Work
We work now on your claim, and many times can get claims paid quickly, in a matter of months, or sooner, depending on the facts and how wrong the life insurance company is about your claim. We help you get all the information you have to us, without a burden on you. We start with the life insurance company now, getting them to provide the required information to us. We work like super accountants, to review how and when the life insurance company received every penny on the account, and when the life insurance did with the money. We check every notice the life insurance company sent, and show what they failed to do correctly. We don't let the claims adjusters double-talk and happy-talk us; we get to the life insurance company lawyers and senior managers. We show them what the life insurance company did wrong, and how they need to pay, now.
Some Life Insurance Company that We Know Have Lapse Problems in California
We beat life insurance companies so much that they usually require us to sign confidentiality agreements. We can't name names and amounts of companies. These life insurance companies don't want to admit in public that we have made them pay lots of life insurance policies–after the life insurance company has sent a lapse letter stating that they denied the claim. But we can say that these companies generally, and other, too–have lapse problems in California (and some other states) and that we can really push your claim to payment if these lapse problems happened to you.
We have successfully recovered denied life insurance claims due to lapse and non-apyment in California from these and many additional life insurance companies:
AARP Life Insurance / New York Life
North American Company for Life and Health Insurance
Genworth Life Insurance Company
Protective Life Insurance Company
Minnesota Life Insurance Company
Monumental Life Insurance Company
MetLife Insurance Company
Transamerica Life Insurance Company, Transamerica Premier Life Insurance Company
Voya Life Insurance Company
If a California life insurance company denied your claim due to a policy lapse, call our experienced California life insurance attorneys today for a free consultation.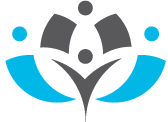 We have over 20 years of California Life Insurance Law Experience
Nevada, Arizona, and Florida.
Get A Free Consultation, NOW