Guardian Life Insurance Company
Guardian Life Insurance Company
Guardian Life Insurance Company is a life insurance company with agents throughout California, and says it can help people plan for protecting your family and your finances.

Guardian Life Insurance also says:

"When you think about the joy your loved ones bring to you, you naturally think about what you can do for them in return, not only now, but in the future. By ensuring that they'll be provided for in the event of unexpected circumstances, you're taking care of them no matter what. Somehow, knowing that they're covered helps you enjoy your own life more….Guardian Life Insurance Company says that your family's future is shaped by things you do now."
Guardian Life sells whole, term, and universal life policies.  In Universal Life,

"Universal life is a type of permanent insurance that offers high flexibility. The product allows you to accumulate cash value tax-deferred, with an interest rate typically tied to Guardian's General Account, which is made up of the company's investments, or other separate accounts. In addition, you have the freedom to vary the amounts and timing of payments. Explore this flexible form of permanent life insurance."
Guardian Life Insurance Company says it is a 150 year old company that has:

"a strong set of values while keeping our clients' needs primary in everything we do. As a mutual insurance company, we are owned by our policyholders who share in Guardian's actual financial results through annual dividends. These payments are determined by the firm's profits, and Guardian has paid a dividend every year since 1868. We take the very long view, invest soundly, and maintain a strong capital base that enables us to meet our insurance commitments today and far into the future. Our sole responsibility is to our clients and policyholders, and that is reflected in everything we do.. . .We do the right thing….Award winning customer service."

Sounds good, but if you are on our site, you may already be having a problem with Guardian Life Insurance. In fact, even their Wikipedia page features shocking facts which they have committed:

"In 2009, Guardian was the subject of controversy when, in December 2008, it cancelled the insurance plan that covered Ian Pearl, who suffers from muscular dystrophy and requires 24-hour nursing care, which costs approximately a million dollars a year. Under the federal ERISA law Guardian was obligated to continue the coverage for one year after it cancelled the plan and thus policy under the plan. Guardian offered no comparable plan to replace it, and his parents characterized the cancellation as a "death sentence."

His parents sued Guardian and lost the case in October 2009, when a federal judge found that Guardian had the right to terminate the entire plan. The Pearl family appealed to the Secretary of Health and Human Services and to the media, and publicized a memo that emerged during the trial, which characterized high cost policies like the one Pearl had, as "dogs" and "trainwrecks." Guardian publicly and personally apologized to the Pearls and agreed to continue coverage for Ian and two other patients in similar situations.  Ian Pearl lives in New York State, and as a result of the controversy, New York passed "Ian's Law" that among other things, requires that insurance companies that cancel insurance plans must offer similar replacement coverage to policy holders under the cancelled plan".
Have you suffered the unexpected loss of a loved one, only to have a claim for life insurance benefits delayed, or denied? Do you get the feeling that the life insurance company is doing everything it can to avoid paying the claim?  Has the life insurance company sent you a letter stating that they are rescinding the policy, making a rescission, or just sending back the premiums paid? Especially if your loved one had the policy for less than two years before passing away, the life insurance company can become very aggressive at seeking to avoid the policy payment.  Rescission is a favored strategy of the life insurance company, if the policy was issued less than two years before the death.
We can help.  Call LifeInsuranceLawyerNOW.com at (888) 997-4070, or (818) 937-0937, or send an email to us in the form on the side of the screen.  We are highly experienced lawyers, not paralegals, and we know this area.  We get right to it with you and the insurance company, and get many claims paid right away.  If court is necessary, we are regular Federal litigators and will push the life insurance company hard for the well being of you and your family.  We respect you, deal directly with you, and understand not only the law and facts, but what you are going through.  We are here to help.  Contact us as soon as possible, to get your claim paid faster.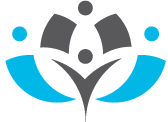 We have over 20 years of California Life Insurance Law Experience
Nevada, Arizona, and Florida.
Get A Free Consultation, NOW