Gypsy Travelers And Your Right To Life Insurance Claims
This is an important point. Life insurance is a promise from the life insurance company, rarely called upon to perform. When a life insurance
company is called, after the loss of an insured loved one, they cannot
discriminate based on the religion, ethnic or national origin, or any other
inherent trait of a person. Everyone deserves fair, equal treatment. We
have seen life insurance companies that specifically discriminate against
groups of people, especially gypsy, romanian, traveler, and other peoples
who, unfortunately, and illegally, are held in low regard by some life
insurance companies. Of course, this is illegal, but it is energetically
done by some companies. If you are part of one of these ethnic groups, be
assured that we are here to represent you, and your family, and to hold the
life insurance accountable. To pay your policy, to respect you, and that
any further discrimination will not be tolerated.
We have represented many gypsy life insurance claims, to successful
payment. If the policy was truthfully and honestly purchased, and paid
for, the life insurance company needs to have the right level of respect
for you and your family. We understand that gypsy and travelers do move
around, do have fewer records regularly kept, and may work at jobs that are
not at large corporations. Many times, we see life insurance companies
giving gypsies a real hard time on any life insurance claim, especially if
the policy is more than two years old, and there have been changes of
beneficiaries or owners.
Many life insurance companies have actual bias against gypsies and think
that all gypsy life insurance claims are on fake policies. These life
insurance companies are determined to not pay. They will conduct endless
investigations. They will not stop demanding documents, that regular
people don't have, and asking questions, that regular people don't know the
answers. The life insurance companies have a lot of lawyers and
investigators working against gypsy cases. But if the policy is
legitimate, the truth was told, and the person has passed away, we make the
life insurance company pay. We are not here to judge you–we are here to
make the life insurance company pay.
We have done this a lot. We take the time to know you and your case. We
start working for you NOW. We communicate with you, respond to your calls,
are available to you. We focus on how to win your case. If you have a
problem getting your life insurance claim paid, rescission, beneficiary
disputes, or your policy has been canceled or has other issues on it, you
need to contact Life Insurance Lawyer NOW.com or life insurance justice.com.
Use the form on our site, or email us, or call (888) 997-4070 or (818)
937-0937 to speak directly to an experienced life insurance lawyer. We
are the best life insurance lawyers around, and we are real lawyers, not a
lawyer referral service or "middleman", we are here for you NOW.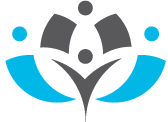 We have over 20 years of California Life Insurance Law Experience
Nevada, Arizona, and Florida.
Get A Free Consultation, NOW