Has The Life Insurance Company Paid The Wrong Beneficiary?
Has The Life Insurance Company Paid the Wrong Beneficiary?
Is there is another person – the wrong beneficiary – claiming to be the proper beneficiary of your life insurance benefits? If the life insurance company doesn't hear from you, and better, from your lawyer, and goes ahead and pays the wrong person, that makes it much much harder to obtain those funds.
Even if there are clear facts showing that you should have been paid, and not the person who the life insurance company actually paid, once the money is paid out by the life insurance company, it is very very hard to get that money back. The life insurance company won't always stop paying the wrong person just if they hear from you.
You need an experienced lawyer on your side to really be sure that the life insurance company won't do the wrong thing, and pay the wrong person.
It is terrible for us to hear from you, our client, that the life insurance company has already paid some shady person who created or coerced a change of beneficiary designation form. Life insurance companies run off of written forms and paperwork. Even if you know that someone has done something wrong, the life insurance company is likely to just follow the paperwork.
We Will Make Sure That The Life Insurance Company Pays You – The Right Beneficiary.
Once the money is paid, we won't say that it is too late, but that situation is much harder to actually recover. The goal of the insurer is to avoid any payment of the life insurance benefits. But once there is no defense to avoid payment, the life insurance company isn't really interested in exactly who gets the money. The first step for you is to get a free consultation from us, so you can understand the life insurance claim process and get protection.
We Are Expert Attorneys And Have Worked For Life Insurance Companies.
We have done this a lot. We take the time to know you and your case. We start working for you NOW. We communicate with you, respond to your calls, are available to you. We focus on how to win your case. If you have a problem getting your life insurance claim paid, rescission, beneficiary disputes, or your policy has been cancelled or has other issues on it, you need to contact Life Insurance Lawyer NOW.com or life insurance justice.com. Use the form on our site, or email us, or call (888) 997-4070 or (818) 937-0937 to speak directly to an experienced life insurance lawyer. We are the best life insurance lawyers around, and we are real lawyers, not a lawyer referral service or "middleman", we are here for you NOW.
Have you suffered the unexpected loss of a loved one, only to have a claim for life insurance benefits delayed, or denied? Do you get the feeling that the life insurance company is doing everything it can to avoid paying the claim? Has the life insurance company sent you a letter stating that they are rescinding the policy, making a rescission, or just sending back the premiums paid? Especially if your loved one had the policy for less than two years before passing away, the life insurance company can become very aggressive at seeking to avoid the policy payment. Rescission is a favored strategy of the life insurance company, if the policy was issued less than two years before the death.
We can help. Call LifeInsuranceLawyerNOW.com at (888) 997-4070, or (818) 937-0937, or send an email to us in the form on the side of the screen. We are highly experienced lawyers, not paralegals, and we know this area. We get right to it with you and the insurance company, and get many claims paid right away. If court is necessary, we are regular Federal litigators and will push the life insurance company hard for the well being of you and your family. We respect you, deal directly with you, and understand not only the law and facts, but what you are going through. We are here to help. Contact us as soon as possible, to get your claim paid faster.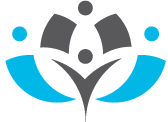 We have over 20 years of California Life Insurance Law Experience
Nevada, Arizona, and Florida.
Get A Free Consultation, NOW