Is The Life Insurance Company Demanding Medical Records?
We often get calls from nice people just like you, who wonder why the life insurance company has asked for a "medical authorization" or "medical records" form to be completed after the insured family member has passed away. Why Is The Life Insurance Company Demanding Medical Records?
The Life Insurance Company Medical Records Demand is about getting everything, and anything from the insured's health care history, that the life insurance company can use against you to not pay the life insurance beneficiary claim.
The Goal Of The Life Insurance Company Is To Rescind The Insurance Policy.
A rescission will cancel the life insurance policy – as if the life insurance contract never existed at all. A rescission is a very serious matter as the life insurance company won't pay the policy and will just refund the premiums paid.  That is not the deal that your loved one made.
When there is suspicion that the answers on the insurance application regarding the medical history of the insured party who passed away are not true, or if information was not disclosed about a health condition or medical condition treatment for the insured party, life insurance companies will demand medical records from health insurers going back many years, with their goal being the discovery of any of information to use against paying you the insurance benefits.
A Clear Sign The Life Insurance Company Wants To Rescind The Life Insurance Policy Is To Demand Medical Records.
A Life Insurance Company can seek to rescind a life insurance contract in California based on misstatements (false representation) in the policy application (by giving notice and refunding all premium payments), as long as the policy is in the two-year contestability period when the person whose life was insured has died.
If the life insurance company is asking for medical records, they are ready to go down the denial/rescission pathway and not pay you the life insurance benefits.
We have seen medical investigations that are far more broad than the application, and improper under any fair sense of the term.
Besides the fact that the life insurance company could have done all this before they issued the policy, the life insurance company does not need the authorization to pay the policy beneficiaries.
They are looking for whatever they can find to justify in some way their decision to not pay the life insurance policy benefits claim.
Has The L
ife Insurance Company

 Asked You For The Names Of H

ealth Care Providers

 Of Your Loved One?

Often, a life insurance company insists that a person sign authorizations for medical records, even though they do not have the legal right to do so. We have seen life insurance companies demand that a person open an expensive probate case, to just get authorizations so the life insurance company can try to not pay.

Often, the medical records have medical issues that require expert review.  We work with experts and get the medical information necessary to win the claim, and get your beneficiary claim paid NOW, rather than letting the life insurance company misunderstand or misread medical reports.  We have seen all this happen.
Claim form from AIG Insurance.
Claim form from New York Life.
As you can see, both these forms seek health care coverage information from the insurance claimant. These are two examples of a Life Insurance Company Demanding Medical Records.
The Life Insurance Company Doesn't Want You To Hire An Experienced Attorney.
Life insurance companies are fully represented by lawyers, and you dealing with the life insurance company without a lawyer is the way they prefer it.  Once you have an experienced lawyer on your side who is willing and able to file a lawsuit on your behalf, the life insurance company will take your claim seriously, and know they won't get away not paying when they really should. They don't try to push us around like they can with beneficiaries without attorneys.
"The life insurance company claims adjuster sounded so nice and understanding over the telephone."  That's all part of their plan – to trick you into trusting them.
We have done this a lot.  We take the time to know you and your case. We start working for you NOW.  We communicate with you, respond to your calls, are available to you.  We focus on how to win your case. If you have a problem getting your life insurance claim paid, rescission, beneficiary disputes, or your policy has been cancelled or has other issues, you need to contact Life Insurance Lawyer NOW.com or life insurance justice.com.  Use the form on our site, or email us, or call (888) 997-4070 or (818) 937-0937 for a free consultation to speak directly to an experienced life insurance lawyer.   We are the best life insurance lawyers you can find, and we are real lawyers, not a lawyer referral service or "middleman", we are here for you NOW.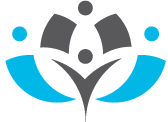 We have over 20 years of California Life Insurance Law Experience
Nevada, Arizona, and Florida.
Get A Free Consultation, NOW