Large Life Insurance Policy Specialist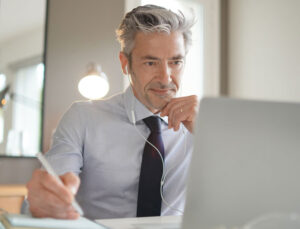 We have handled many large policies.  These policies, situations and life insurance companies require the highest level of expertise.  If your policy is more than $1,000,000 and especially if over $5,000,000 many of the typical events do not apply.  The way the life insurance companies handle these policies and claims can be very different than others would expect.  We have been on "both sides of the table" so to speak, so we are the right choice for these large policy situations.
We have handled custom "manuscript" policies where the insured confers with the life insurance company about additional policy terms on the policy.  We have handled "Lloyd's" policies, which are actually specific policies written by specialists and backed by syndicates of capital, considered the very beginning of the insurance marketplace.
We have provided legal counsel, sometimes in tandem with our client's family office counsel, on life insurance issues for top tier financially successful clients.  Those policies have particular structures and expectations, as part of an overall financial plan.  Confidentiality, certainty, and confidence are crucial in providing services that obtain the right financial results.
While many of our clients are comforted by our willingness to accept cases on a contingency, providing no risk to the client in an already disputed circumstance with the life insurance, for large policies and if preferred by the client, we have other fee arrangements.  These alternative fee arrangements include just hourly work with a retainer agreement, a blend of hourly and contingency, and pure contingency, depending on the circumstances, the phase of the situation, and always what the client prefers.  People, families and businesses that participate in the larger life insurance policy business world require the highest professional standards as well as creative solutions to protect their reasonable expectations; and we deliver.
There are a limited number of life insurance companies that regularly write life policies that have $5,000,000 to $20,000,000 in coverage.  These life insurance companies, including MetLife, New York Life, Transamerica, The Hartford and others, have special teams that consider any claims on these large policies, and any premium payment issues, as well.  We have worked with, and litigated with these companies, and others, and are ready to bring our full wealth of specialized experience in this particular area–large life insurance policies and claims–to help you, your family, and your business interests, receive the protection and benefits that were promised.
We have done this a lot.  We take the time to know you and your case.  We start working for you NOW.  We communicate with you, respond to your calls, are available to you.  We focus on how to win your case.  If you have a problem getting your life insurance claim paid, rescission, beneficiary disputes, or your policy has been cancelled or has other issues on it, you need to contact Life Insurance Lawyer NOW.com or life insurance justice.com.  Use the form on our site, or email us, or call (888) 997-4070 or (818) 937-0937 to speak directly to an experienced life insurance lawyer.   We are the best life insurance lawyers around, and we are real lawyers, not a lawyer referral service or "middleman", and we are nice to work with, too; we are here for you NOW.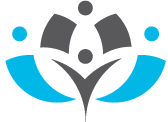 We have over 20 years of California Life Insurance Law Experience
Nevada, Arizona, and Florida.
Get A Free Consultation, NOW