Life Insurance Keeps Going Up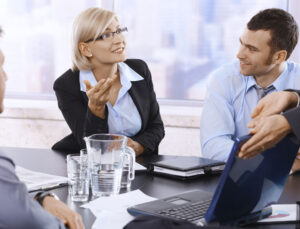 Were you sold a life insurance policy and now, years later, the premium costs are jumping higher? Did the sales agent show you how the policy costs would stay level, or even be covered by the value of the policy, to only suddenly now be surprised at premiums that are much higher than expected? Is the life insurance company adding unexplained costs and fees to your premiums, making the cost of life insurance go up? The life insurance company may be violating the law, the contract, and other regulations. You need a life insurance lawyer to review the situation–at no cost to you–to learn if the law can save you those additional premium costs.
When there are big changes in the costs of insurance, you need a life insurance fraud lawyer to review those changes. Many times, courts have determined that life insurance companies have overcharged people. Too often, the overcharging on the costs of insurance has been too much for people to pay. So they lose the policy, after all they have already paid, closer to the time that they may need the policy. This is a terrible situation for you and your family. We can help.
We have the knowledge and expertise to examine exactly why your life insurance premiums have suddenly gotten so high. Those high premiums are set by the insurance company, on a yearly basis. Too many times, the premium costs are not really related to how often the insurance company expects to pay benefits. There are other parts of "costs" that the big life insurance companies are pushing into the costs calculations. When they put those costs onto the bills, for their own benefit, too many people are unable to pay the new cost of insurance. The surprising truth is that sometimes the life insurance company is breaching the life insurance contract, in a complicated and financial way, but the result is a loss of benefits for your family.
For example, many universal life policies had guaranteed interest rates of 4% written into the contract. But the reality of the last decade has made it harder for the life insurance company investments to make that. The life insurance company is a big financial company and never wants to show that they are making less money than before. So the life insurance company decides to increase premiums, in a surprise to you, to make sure the company makes more and more money. That isn't right, and it is a violation of law.
Some life insurance companies have just increased their billing of "costs" to make up for losses that were a risk the company took on itself, for selling the policy. Sometimes the company just inflates the costs, in an effort to bill you more. The insurance company knows that you will do everything possible to pay your life insurance premiums currently because having the protection for your family is important.
Sometimes, the life insurance company is charging too much, because of a complicated formula that it misuses, where part of the calculation is on "mortality charges" which is an insurance term about the expected numbers of insured people who will pass away during each year. Because many times the mortality expectations and the mortality realities are different, if an insurance company keeps increasing premiums but really should be decreasing them, this is something that is a breach of the insurance contract. This is difficult to realize without the use of the right life insurance lawyer.
Sometimes, the life insurance company be forced to pay money to policyholders, reinstate coverage, or pay penalties, or a combination of all three. Sometimes the solutions is to have a lawsuit obtain a no-lapse Endorsement, where the life insurance company promises to provide guaranteed coverage ensuring that the Policy woul dremain in effect even if the Policy's accumulation value was insufficient to cover the required monthly deductions withdrawn from the accumulation account.
Another bad motivation of a life insurance company, but one they will not admit, is that they want to see policies cancelled for non-payment. After paying for years, the life insurance company gets to keep all that money, without the continued risk that they will actually have to pay out the death benefits to your family. The risk only increases each year, so the life insurance company has a mixed motive to try to get the policy to end before you do.
Were you sold a Universal Life Insurance Policy or a policy where costs cause higher premiums?
We are currently investigating the practices of the following companies:
Transamerica Life Insurance Company
Transamerica Premier Life Insurance Company
MetLife
Equitable
Prudential Life Insurance Company
Pruco Life Insurance Company
New York Life Insurance
Massachusetts Mutual Life Insurance Co.
Principal Financial Group
Lincoln National Corp.
Western & Southern Financial Group
American International Group AIG
Northwestern Mutual Life Insurance Co.
State Farm Life Insurance Company '
Jackson National Life Insurance Company
John Hancock Life Insurance Co.
Pacific Life Life Insurance Company
Guardian Life Insurance Co. of America
Securian Life Insurance Company
Hartford Life & Accident Ins. Co.
Standard Life & Casualty Ins. Co.
Nationwide Mutual Group
Sun Life Financial
If you own a universal life policy issued by these companies, or a policy where costs are part of the life insurance premiums, you may have a fraud claim. We can investigate your situation–at no up front cost or fee to you–and determine if this is something we can help get fixed.
How to know if you have a universal life insurance policy or wrongful costs charged policy?
If you were sold a life insurance policy in the past years, where you were told the premium would be handled by the investment growth, or that the costs of insurance would not go up, you may have a case. If there were marketing materials that showed how the cost of the policy would go down or be paid by the earlier premiums paid into the policy, and invested, that may be universal life. If you were told that the investment part of the life insurance policy would always be guaranteed to make 4% or a similar number, those are flags for a universal policy that we can help on. These are not usually term life policies, where the policy premium is scheduled and expected to go up after a level term, that is stated in the policy, usually of 10 or 20 years.
Universal life insurance policies will cost more than simple term life but are sold with a lifetime or longer coverage. Coverage that is always there is a typical selling point. To be complicated, the owner of a universal life policy gets coverage that does not expire, a certain amount of "death benefit" and a "cash value" account that is supposed to earn money to help pay the policy. The "cash value" is usually sold as earning money untaxed so there is an added benefit. The cash value account is used, if the plan works out, to pay the policy premiums in the later years. But the risk is that the cash value does not grow fast enough, or the life insurance company adds in excessive costs (increasing the premiums). As ever, if the premiums are not paid by the right time, then the policy can lapse, then be cancelled, losing all coverage and value
Consumer Federation of America Asks for State Insurance Commissioner Investigation
The Consumer Federation of America recently sent a letter to the insurance commissioners in each state asking them to investigate these practices.
A spokesman for Transamerica wrote in an email to the Baltimore Sun that insurance companies have been grappling with how to deal with the historically low insurance rates in recent years. According to Alfred W. Redmer Jr., the insurance commissioner of Maryland, "[t]he cost of insurance is supposed to be based on the current mortality tables, which have nothing to do with the interest rates."
If you have a universal life policy, or a policy where you have learned of a surprise in increases in premiums and or other cost charges; or who seen big increases changes in the projected future costs or values, you owe it to yourself to talk with us. Keeping your life insurance in force, there to protect your family, at a fair cost, is too valuable to lose.
We know life insurance. We take the time to know you and your case. We start working for you NOW. We communicate with you, respond to your calls, are available to you. We focus on how to win your case. If you have a problem getting your life insurance claim paid, rescission, beneficiary disputes, or your policy has been cancelled or has other issues on it, you need to contact Life Insurance Lawyer NOW.com or life insurance justice.com. Use the form on our site, or email us, or call (888) 997-4070 or (818) 937-0937 to speak directly to an experienced life insurance lawyer. We are the best life insurance lawyers around, and we are real lawyers, not a lawyer referral service or "middleman", and we are nice to work with, too; we are here for you NOW.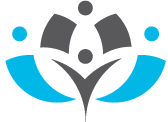 We have over 20 years of California Life Insurance Law Experience
Nevada, Arizona, and Florida.
Get A Free Consultation, NOW