Life Insurance Lawyer Serving Riverside
As your life insurance lawyer, we combine two main points: the most experience around with the best work efforts. Our experience includes many life insurance cases, where the company has refused to pay the claim, even rescinded the policy, and sent the premiums back to you as a check. We have handled many interpleader complaints, probably more than anyone else, over our more than twenty years of court experience. We work really hard on your case, because the specific facts in your case are put in the framework of the law, so you get your claim paid. We work hard to listen to our clients, to hear what important facts they may not even realize are important. We work to marshal all the evidence that helps your claim and your case. Federal Court judges have said that we "argue persuasively." We will help you find the evidence, too, we don't expect you to do it on your own. Our clients often say, from the start that they felt better, because they knew we were working hard for them, and keeping them informed. We use the best in technology, to make your part of the case easier on you. We are happy to talk by phone or meet by zoom; we don't make people drive places unless it is what they want to do.
As your life insurance lawyer, we help to counter the many lawyers that the life insurance company has working for them. The life insurance company has their plan for you to not get paid. As your lawyer, we know just where to push the insurance company, so the questions stop, and you get paid. The lawyers that work for life insurance companies help the agents on the phone to ask about so many documents and so many personal questions, that many times, people just give up. That is part of the plan. We won't let that happen. We won't give up. We will help you answer the questions that should be answered. We will help you get the documents that are necessary. Usually, we can even get the needed documents faster than you, and easier, too. We understand and are respectful that you have lost a loved one; you are not looking for a detective game, just the simple peace of mind offered by the life insurance contract–the policy–that was sold when nobody thought there would be a problem.
The three main types of documents that life insurance companies want to investigate are 1. Medical records, 2. Employment records, and 3. Any particulars about the death that may not be covered. We have lots of experience in working through these types of documents. We know just how to use the documents, and the information in them, to get you paid, and not denied. You really benefit from having an experienced life insurance lawyer on your side. We have lots of medical experience and knowledge, and know how the medical records can be used to help pay a policy, or to deny a claim. We know about employment records, and the two parts of how they are used to help pay a claim. (The employment records can show the earnings if the life insurance is calculated on an earnings replacement underwriting basis. The employment records can also lead to more information about the person's medical and disability background, which a life insurance company wants to use to deny or rescind a life insurance claim.)
Particulars about a loved one's death are just things you don't want to ever talk about. These reasons alone are a strong reason to hire a life insurance lawyer. Thinking about the cause of death, comparing medical records and reports, and whether a death was accidental, medical, or suicide are not the kinds of things you should do on your own. Because we truly want to help, we will handle these issues, confidentially, competently, and with your best interests in mind.
Our clients from Moreno Valley have worked in different kinds of work; warehouse, logistics, clerks, but when they needed a life insurance lawyer, we were there for them. Sometimes a person has life insurance coverage from their work or employment, sometimes people go through an agent or website and buy life insurance that way. When our clients have a policy that won't pay their claim, and they need a life insurance lawyer, we help. We provide top notch services because we have more than 20 years of experience getting life insurance policies paid, we are effective because we understand the kinds of work our clients do (warehouse, driving, clerk, etc.) and we make sure that there is no problem with the application. As a life insurance lawyer, we know how to talk to the decision makers at the company, and their lawyers. The life insurance companies know that if needed, we will file a lawsuit, and push that suit very hard. Every year, life insurance companies see us traveling to ask the tough questions to their claims adjuster and claims managers. We make the company answer the questions, explain why they are taking too long to pay your life insurance claim, or refuse to pay the claim. Because we have been doing life insurance law for so long, and used to work for insurance companies, we really know what is important. If you are tired of the life insurance company running you around, asking too many questions, not accepting your answers, we have the life insurance knowledge, as lawyers, to force the life insurance company to follow the contract and law.
Bakersfield, California is the largest city in Kern County, with more than 350,000 perople living there, the 9th largest city in California. Kern County, more broadly, has more than 850,000 living there and Bakersfield is considered the hub.
Menifee is in Riverside county, north of Temecula and just north of Murrieta. One of the first Sun City retirement developments is in Menifee. With the rapid growth of the area, in 2008 Menifee became its own city, in 2008, with more than 80,000 residents these days. Some of the large employers, where people typically receive life insurance through their employment, include Ms. San Jacinto College District, the Menifee United School District, Targe and Menifee Valley Medical Center.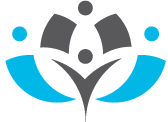 We have over 20 years of California Life Insurance Law Experience
Nevada, Arizona, and Florida.
Get A Free Consultation, NOW