Life Insurance Litigation (ILIT & STOLI)
Life Insurance Litigation (ILIT & STOLI)
At Life Insurance Lawyer Now, we are experts in Life Insurance Litigation (ILIT & STOLI). We work with policy owners, in all types of litigation, including Irrevocable Life Insurance Trust litigation (ILIT) and Stranger Owned Life Insurance (STOLI) Litigation. 
Are you involved in a life insurance policy where the life insurance company refuses to pay benefits?  Does the life insurance company claim that the beneficiaries are Stranger Owned Life Insurance which was improperly transferred?  Are you an investor in an Irrevocable Life Insurance Trust who has not received proper payment on the policy, or proper accounting from the trustee?  We are highly experienced in all aspects of Irrevocable Life Insurance Trusts and Stranger Owned Life Insurance litigation.  We can represent purchases, owners, and various beneficiary classes.  Because of our background in life insurance litigation, trust and probate litigation, and life insurance regulation, we can get you what you deserve to fight for your rights.
Irrevocable Life Insurance Trust (ILIT) litigation is based on a life insurance trust.  Life Insurance trusts are used frequently for holding high value life insurance policies for the benefit of estate planning, mixed beneficiaries, and (sometimes) for beneficiaries who may legally transfer those rights.  Because life insurance trusts are, of course, trusts, you need an attorney is experienced in the administration and litigation of trusts.  This is a highly state specific source of litigation knowledge and background.  We are qualified and well experienced in using the rights and obligations of the trust law to provide for justice in your specific circumstances of Life Insurance Litigation (ILIT & STOLI).
Here's an informative article on ILIT.
Stranger Owned Life Insurance litigation is a speciality defense that has been created by the life insurance companies as a defense to payment on transferred beneficial rights.  Every life insurance company is pleased, if not excited, to write a new life insurance policy of  $5,000,000 or more, which are often involved in transferred beneficial rights.  But these life insurance companies are much less happy to pay an ILIT the policy benefits when the beneficiaries are not the original beneficiaries, or if there are other issues which create suspicion by the life insurance company.  Remember, the operating strategy of the life insurance company is sell, sell, sell not pay, pay, pay.
If you have a life insurance policy, or a life insurance policy is involved in trust or probate litigation, we are fully able to assertively litigate any of those issues, to make the life insurance company pay, and for your to obtain your full and fair share.
These benefits matter to our clients.  We work hard to obtain those benefits.  All we ask is that you give us the information you know, that you are truthful with us, and we will do whatever we can to help.  Instead of worrying about your life insurance problems, and whatever the life insurance company is saying to you–instead of just paying the policy benefits like they should–get in touch with us, and we can help.  Contact us by email, phone, chat, or web form, and we will follow up with you as soon as we can.  We want to help with these worries, and make things right.
If you have a problem getting your life insurance claim paid, or your policy has been rescinded or denied, or has other issues on it, you need to contact Life Insurance Lawyer NOW.com or life insurance justice.com NOW.  Use the form on our site, or email us, or call (888) 997-4070 or (818) 937-0937 to speak directly to an experienced life insurance lawyer.  We are the best life insurance lawyers around, and we are real lawyers, not a lawyer referral service or "middleman", we are here for you NOW.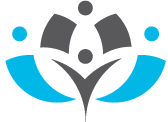 We have over 20 years of California Life Insurance Law Experience
Nevada, Arizona, and Florida.
Get A Free Consultation, NOW