New York Life Insurance Company
New York Life Insurance Company
New York Life Insurance Company is a leading life insurance company that has written many policies in California, and has also has written some of the larger policies on some key personnel in Silicon Valley and Hollywood.

New York Life Insurance Company says:

"Being prepared with life insurance is smart and easy…. Learning about the benefits and protections life insurance offers is easy. And it's the smart thing to do. Life insurance can protect the ones you love and be the foundation of your financial plan. New York Life offers both term and whole life insurance at a price that works within your budget. You'll have the peace of mind knowing that you're backed by one of the strongest, most financially secure companies in the industry".
New York Life is a mutual company, a more traditional form of an organization, and markets that a mutual company has more concern for its insureds.
New York Life says: "Our entire company is focused on one thing: doing right by you. And that's not just talk. Because we're owned by our clients, not Wall Street."  New York Life Insurance Company is a mutual insurance company, which means it is not publicly traded and has no shareholders. Instead, its policy owners are the ones who share in ownership rights of the company.
The company's priority is to safeguard their interests.
With a mutual company, clients who purchase participating products are entitled to vote in the board of directors elections and are eligible to share in annual dividends that are declared.  Policies issued by our subsidiary companies are not participating and do not share in these rights. That may be so, but if New York Life Insurance Company believes it can rescind a policy rather than pay a death claim, it will do so, and will certainly say that it must, to protect the interests of the mutual owners.  Your situation is what matters to us, and an early and thorough preparation of the facts is what will make the difference.
New York Life does a strong job of marketing the peace of mind aspects of life insurance.  It regularly asserts that you, the customer, should "…  Trust us with the most important assets. Like your family, finances, and future."  That is a big weight if taken seriously.
In Smith Vs. New York Life Insurance Co., The jury,  "found that New York Life had acted in bad faith in refusing to pay John Smith the amount of the policy. On the basis of its findings, Smith was awarded $75,000.00, representing the face amount of the policy, along with a $500.00 penalty and $15,000.00 in attorney's fees."
Have you suffered the unexpected loss of a loved one, only to have a claim for life insurance benefits delayed, or denied? 
Do you get the feeling that the life insurance company is doing everything it can to avoid paying the claim?  Has the life insurance company sent you a letter stating that they are rescinding the policy, making a rescission, or just sending back the premiums paid? Especially if your loved one had the policy for less than two years before passing away, the life insurance company can become very aggressive at seeking to avoid the policy payment.  Rescission is a favored strategy of the life insurance company, if the policy was issued less than two years before the death.
We can help.  Call LifeInsuranceLawyerNOW.com at (888) 997-4070, or (818) 937-0937, or send an email to us in the form on the side of the screen.  We are highly experienced lawyers, not paralegals, and we know this area.  We get right to it with you and the insurance company, and get many claims paid right away.  If court is necessary, we are regular Federal litigators and will push the life insurance company hard for the well being of you and your family.  We respect you, deal directly with you, and understand not only the law and facts, but what you are going through.  We are here to help.  Contact us as soon as possible, to get your claim paid faster.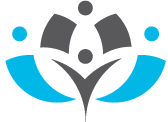 We have over 20 years of California Life Insurance Law Experience
Nevada, Arizona, and Florida.
Get A Free Consultation, NOW