Small Life Insurance Policies are Huge to a Grieving Family
Small Life Insurance Policies Are Huge To A Grieving Family
Small life insurance policies are huge to a grieving family after losing a loved one, and we are here to HELP you get your claim paid. A family is fortunate to have had a loved one who planned, saved and paid the monthly installments for a life insurance policy – people who do that care about their families, whether their life insurance policies are $15,000, or $1,500,000.
It isn't just the amount at stake, it is that a father or mother, sister or brother or other, took the time to show the concern, and get the life insurance policy – to ensure that you, their loved one, would receive a financial payoff when they die.
Life Insurance Companies Frequently Sell Policies With Benefits Under $50,000.
These life insurance companies do an important part of their business with people who are encouraged to buy these "smaller" policies, even if it is all the people can afford.
While some other lawyers might tell you there is no way they can help on a $15,000 policy, you won't ever hear that from us. We are here to help; you have suffered the loss of life, the policy must be paid – REGARDLESS of the amount.
In many ways, a "small" life insurance policy may mean much more to a family struggling with funeral expenses, medical expenses, and the loss of an earner, than some of the very large policies involved with estate planning.
These benefits matter to our clients. We work hard to obtain those benefits. All we ask is that you give us the information you know, that you are truthful with us, and we will do whatever we can to help. Instead of worrying about your life insurance problems, and whatever the life insurance company is saying to you – instead of just paying the policy benefits like they should – get in touch with us, and we can help – we know first hand that small life insurance policies are huge to a grieving family.
We have decades of experience negotiating with and litigating against Life Insurance Companies – and we have worked for them too – and know the tricks they will play to avoid payment of claims. Contact us by email, phone, chat, or web form, and we will follow up with you as soon as we can. We want to help with these worries, and make things right.
The Life Insurance Company has Many "tricks" to Avoid Paying Your Claim.
Life Insurance "small" policies are not "small" in any meaning of the word!
We have handled many situations with life insurance companies that write life insurance policies that are $10,000, $15,000, $25,000, or $30,000 in benefits. These life insurance companies include Globe Life Insurance, New York Life Insurance, New York Life Insurance AARP Life Insurance, MetLife Insurance, Prudential Life Insurance, American National Life Insurance Company, National Life Group, Life Insurance Company of the Southwest, Royal Neighbors, Symetra Life Insurance Company, and many others.
If you have a problem getting your life insurance claim paid, or your policy has been rescinded or denied, has beneficiary disputes or other issues, you need to contact Life Insurance Lawyer NOW.com or life insurance justice.com NOW. Use the form on our site, or email us, or call (888) 997-4070 or (818) 937-0937 to speak directly to an experienced life insurance lawyer. We are the best life insurance lawyers around, and we are real lawyers, not a lawyer referral service or "middleman" – we are here for you NOW.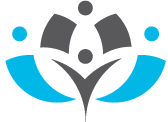 We have over 20 years of California Life Insurance Law Experience
Nevada, Arizona, and Florida.
Get A Free Consultation, NOW