The Importance of Hiring a Real Life Insurance Lawyer
The Importance Of Hiring A Real Life Insurance Lawyer
We hear it over and over from our clients. They tried to find a lawyer who knew life insurance. They looked for a real law firm, not some middle-man tech referral company. They needed a Real Life Insurance Lawyer not afraid of Federal District Court, who was experienced in all the Federal Rules. They knew that a lawyer who did car accidents mainly would not be the best on a Rescission case, or Beneficiary dispute – but they almost did not find us.
Our clients will tell you, the best decision they made was to hire life insurance lawyer NOW.
We are real lawyers, highly experienced and knowledgeable about life insurance claims, rescission, and beneficiary disputes.
We are admitted to United States District Court – Federal Court, where many of these disputes will be heard. We know the Federal Courts, and the State Courts. We don't spread ourselves out, practicing every kind of law – we focus on practices where we have more than twenty years of experience. We don't assign you to a paralegal or a junior associate lawyer. You get to talk with a knowledgeable source about life insurance law, who will carefully review the facts of your situation. We are straight-talkers, we tell you the strengths and weaknesses of your situation with the applicable law.
We have done this a lot. We take the time to know you and your case. We start working for you NOW. We communicate with you, respond to your calls, are available to you. We focus on how to win your case. If you have a problem getting your life insurance claim paid, rescission, beneficiary disputes, or your policy has been cancelled or has other issues on it, you need to contact Life Insurance Lawyer NOW.com or life insurance justice.com. Use the form on our site, or email us, or call (888) 997-4070 or (818) 937-0937 to speak directly to an experienced life insurance lawyer. We are the best life insurance lawyers around, and we are real lawyers, not a lawyer referral service or "middleman", we are here for you NOW.
Have you suffered the unexpected loss of a loved one, only to have a claim for life insurance benefits delayed, or denied? Do you get the feeling that the life insurance company is doing everything it can to avoid paying the claim? Has the life insurance company sent you a letter stating that they are rescinding the policy, making a rescission, or just sending back the premiums paid? Especially if your loved one had the policy for less than two years before passing away, the life insurance company can become very aggressive at seeking to avoid the policy payment. Rescission is a favored strategy of the life insurance company, if the policy was issued less than two years before the death.
We can help. Call LifeInsuranceLawyerNOW.com at (888) 997-4070, or (818) 937-0937, or send an email to us in the form on the side of the screen. We are highly experienced lawyers, not paralegals, and we know this area. We get right to it with you and the insurance company, and get many claims paid right away. If court is necessary, we are regular Federal litigators and will push the life insurance company hard for the well being of you and your family. We respect you, deal directly with you, and understand not only the law and facts, but what you are going through. We are here to help. Contact us as soon as possible, to get your claim paid faster.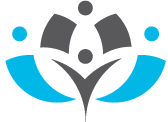 We have over 20 years of California Life Insurance Law Experience
Nevada, Arizona, and Florida.
Get A Free Consultation, NOW