The Many Forms Of Life Insurance Bad Faith
The Many Forms Of Life Insurance Bad Faith
These are Some of The Many Forms of Life Insurance Bad Faith. Did you get a letter from the insurance company saying they don't owe on the policy?  Or that they want to rescind the policy?  Or that they keep "investigating" and asking for documents over and over?  Your gut feeling that the company is doing anything to avoid paying isn't a mistake.
The Life Insurance Company's Goal is to Find a Way to Not Pay Your Claim.
Life insurance policies are very expensive for the companies, since few life insurance policies actually ever cover a person who passes away – most times, people don't die during the policy period – the policy just provides peace of mind.
So when the rare and sad event happens, the life insurance company is called on to pay far more than it took in, and they don't want to affect their profits. We can help. Put an experienced lawyer on your side.
Have you suffered the unexpected loss of a loved one, only to have a claim for life insurance benefits delayed, or denied?  Do you get the feeling that the life insurance company is doing everything it can to avoid paying the claim?  Has the life insurance company sent you a letter stating that they are rescinding the policy, making a rescission, or just sending back the premiums paid? Especially if your loved one had the policy for less than two years before passing away, the life insurance company can become very aggressive at seeking to avoid the policy payment.  Rescission and Application Misrepresentation are favored strategies of the life insurance company, especially if the policy was issued less than two years before the death.
We can help.  Call LifeInsuranceLawyerNOW.com at (888) 997-4070, or (818) 937-0937, or send an email to us in the form on the side of the screen.  We are highly experienced lawyers, not paralegals, and we know this area.  We get right to it with you and the insurance company, and get many claims paid right away.  If court is necessary, we are regular Federal litigators and will push the life insurance company hard for the well being of you and your family.  We respect you, deal directly with you, and understand not only the law and facts, but what you are going through.  We are here to help.  Contact us as soon as possible, to get your claim paid faster.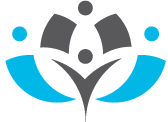 We have over 20 years of California Life Insurance Law Experience
Nevada, Arizona, and Florida.
Get A Free Consultation, NOW