How We Work Your Life Insurance Policy Details for You
How We Work Your Life Insurance Policy Details For You
What good is a lawyer? Here is how we work your life insurance policy details for you.  Here it is, Sunday night, and we are reviewing 1,200 pages on an insurance company file.  How this case works out determines if our clients have the security intended by the life insurance, and get their claim paid, or just more suffering.  The file is huge, with hundreds of details and insurance legalese.
Do you want to read all these pages yourself?  Do you know what is the most important fact to find, maybe the one that will win the case quickly? Do you understand rescission and interpleader? We have decades of experience in life insurance negotiations and litigation.
We do.  Even more, we love reading every page.  We love reading everything, and finding the most important new facts to win.  We have read every page and found the hidden treasures for more than twenty years.
When you hire a life insurance lawyer NOW.com, you get our expertise, our experience, our hard work ethic, working for you.  You don't have to lift this weight – literally 1,200 pages isn't light.  You don't have to use your precious time, when you are worried and grieving, to try to find something important in this mess of documents.  We will do it, and do more, for you and your family.
We Are Expert Life Insurance Attorneys – And Have Worked For Life Insurers.
How often do you read legal documentation from insurance companies? Do you understand what you are reading?  Even more, do you know the importance of what each paragraph means, and how to use it to get the case won, the claim paid, now? 
We do.  We just found the key document and information on this client's case.  Because of this new, important fact, stuck deep in the documents that we are reading this evening, our client's claim is going to get paid, now.  Do you really want to go it alone, in this complicated, document intensive world, or do you want a life insurance lawyer NOW. Com lawyer working hard and smart, for you and your family?
We have done this a lot.  We take the time to know you and your case.  We start working for you NOW.  We communicate with you, respond to your calls, are available to you.  We focus on how to win your case.  If you have a problem getting your life insurance claim paid, rescission, beneficiary disputes, or your policy has been cancelled or has other issues on it, you need to contact Life Insurance Lawyer NOW.com or life insurance justice.com.  Use the form on our site, or email us, or call (888) 997-4070 or (818) 937-0937 to speak directly to an experienced life insurance lawyer.   We are the best life insurance lawyers around, and we are real lawyers, not a lawyer referral service or "middleman", we are here for you NOW.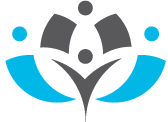 We have over 20 years of California Life Insurance Law Experience
Nevada, Arizona, and Florida.
Get A Free Consultation, NOW