ERISA And Life Insurance Claims Denial – 5 Key Facts
ERISA And Life Insurance Claims Denial – 5 Key Facts
ERISA is used by the life insurance industry specifically to for life insurance claim denials. Here's how ERISA and Life Insurance Claims Denial matters to your Life Insurance Claim.
ERISA is the reference to the Employee Retirement Income Security Act of 1974. ERISA is a Federal Law that regulates private employers' retirement plans, life insurance, disability insurance, and other benefits..
2. While ERISA seems to provide security to employees who have insurance benefits, the reality is that ERISA is used defensively by large insurance companies to deny claims.
3. Large insurance companies use ERISA to make employees lose their rights to insurance coverage payments by creating abstract, uncommon requirements which can cause employees to make mistakes.
4. ERISA creates timing requirements that get very complicated for ordinary people, and are very different from a regular trial.
Many times, our clients have a family member who was covered under a group policy under which they seek life insurance benefits and/or accidental death insurance benefits.  Those benefits are precisely from an employee welfare benefit plan that is established and maintained by the employer.  The plan is therefore covered by ERISA. 
See 29 U.S.C. 1002(1) (defining an "employee welfare benefit plan"); Credit Managers Ass'n v. Kennesaw Life & Accident Insurance Company 809 F.2d 617, 625 (9th Cir. 1987) ("Even if an employer does nothing more than arrange for a 'group-type' insurance program, ' it can establish an ERISA plan. . .").
5. State Law Causes Of Actions Are Preempted By Federal Law. 
These laws and Federal Court precedents create a maze to get to your beneficiary claim paid.  These are tricky requirements that the life insurance companies enforce to the letter – and all of these complications are used by the insurer to their advantage – and falling into the trap of these complicated rules and Court findings can lead to a claims denial from the insurer.
We know these complicated rules and regulations very well, and work hard to make the system not sting you and your family – just when you need the payment the most and have been denied your benefit claim.
See Pilot Life Insurance Company v. Dedeaus, 481 U.S. 41, 56 (1987) ("all suits brought by beneficiaries or participants asserting improper processing of claims under ERISA-regulated plas [must] be treated as federal questions governed by §502(a).").  Ellenburg v. Brockway Inc., 763 F.2d 1091, 1095 (9th Cir. 1985) (reiterating that the Ninth Circuit hold that ERISA preempts contractual and tort based state law claims..  See Pilot Life, 482 U.S. at 55, Mass. Mutual Life Insurance Company v. Russell, 473 U.S. 134-148 (1985).
We have done this a lot.  We take the time to know you and your case.  We start working for you NOW.  We communicate with you, respond to your calls, are available to you.  We focus on how to win your ERISA and Life Insurance Claims Denial case.  If you have a problem getting your life insurance claim paid, rescission, beneficiary disputes, or your policy has been cancelled or has other issues on it, you need to contact Life Insurance Lawyer NOW.com or life insurance justice.com. Use the form on our site, or email us, or call (888) 997-4070 or (818) 937-0937 to speak directly to an experienced life insurance lawyer for a free consultation.   We are the best life insurance lawyers around, and we are real lawyers, not a lawyer referral service or "middleman", we are here for you NOW.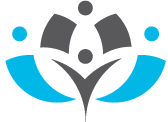 We have over 20 years of California Life Insurance Law Experience
Nevada, Arizona, and Florida.
Get A Free Consultation, NOW