Life Insurance Lawyer
We know how importance it is that life insurance policies are there for you and your loved ones when you need them. Unfortunately, many life insurance companies will employ dozens of unique strategies in an ottempt to avoid paying out on life insurance policies to California residents like yourself. This is when you need an experienced life insurance attorney who knows California law-and all applicable regulation-inside and out.
Testimonials

Five Stars for Joseph Fogel and his team! They were so nice to me from the start and always there to help. Tough on the other side. The best.

It is so rough when the life insurance company said they would pay the wrong person. I knew the document was wrong. Life Insurance Lawyer NOW was able to find things that helped everyone else know it, too. Great lawyers. Thank you again.

Great people. Great lawyer. Really explained things, no legal mumbo.

Best decision I made was to hire Life Insurance Lawyer Now and Joseph Fogel. Felt better right away, got everything I deserved.

When the life insurance company won't answer your questions and won't follow the rules, Fogel makes them finally follow the law. Very happy I hired life insurance lawyer NOW.com

When the life insurance company told me that I was not the beneficiary, even though I knew I was the only one, I did not know what to do. Life Insurance Lawyer NOW saved everything for me! Thank you again.

Top of the game. This lawyer really knows life insurance law, and is really good at it. Totally recommend, five stars.

There was no way my dad lied on his life insurance application. But the life insurance company was not going to pay. They used a lot of legal terms. I found life insurance lawyer NOW, who knew them all, and more. This lawyer made the life insurance company pay my claim–fast, too.

After my father died, the insurance company said there problems with the application, and they would not pay. I hired the lawyers at Make Your Life Insurance Pay and they sued the insurance company. They showed there were no problems. The judge agreed, and we finally got what we deserved. Very fair. Thank you again.
Blog Posts
Here are the recent blog posts
Contact Us
Problem with Life Insurance Company ?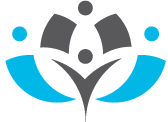 We have over 20 years of California Life Insurance Law Experience
Nevada, Arizona, and Florida.
Get A Free Consultation, NOW