Life Insurance Lawyer
We know how importance it is that life insurance policies are there for you and your loved ones when you need them. Unfortunately, many life insurance companies will employ dozens of unique strategies in an ottempt to avoid paying out on life insurance policies to California residents like yourself. This is when you need an experienced life insurance attorney who knows California law-and all applicable regulation-inside and out.
Testimonials

Five Stars for Joseph Fogel and his team! They were so nice to me from the start and always there to help. Tough on the other side. The best.

It is so rough when the life insurance company said they would pay the wrong person. I knew the document was wrong. Life Insurance Lawyer NOW was able to find things that helped everyone else know it, too. Great lawyers. Thank you again.

Great people. Great lawyer. Really explained things, no legal mumbo.

Best decision I made was to hire Life Insurance Lawyer Now and Joseph Fogel. Felt better right away, got everything I deserved.

When the life insurance company won't answer your questions and won't follow the rules, Fogel makes them finally follow the law. Very happy I hired life insurance lawyer NOW.com

When the life insurance company told me that I was not the beneficiary, even though I knew I was the only one, I did not know what to do. Life Insurance Lawyer NOW saved everything for me! Thank you again.

Top of the game. This lawyer really knows life insurance law, and is really good at it. Totally recommend, five stars.

There was no way my dad lied on his life insurance application. But the life insurance company was not going to pay. They used a lot of legal terms. I found life insurance lawyer NOW, who knew them all, and more. This lawyer made the life insurance company pay my claim–fast, too.

After my father died, the insurance company said there problems with the application, and they would not pay. I hired the lawyers at Make Your Life Insurance Pay and they sued the insurance company. They showed there were no problems. The judge agreed, and we finally got what we deserved. Very fair. Thank you again.
$2 Million
On a disputed policy, where the insured person died outside of the United States. The life insurance company kept investigating and asking for things. The beneficiary needed to be paid. We sued and forced the company to pay–even though they wanted to keep investigating and investigating.




$500,000
Even though the beneficiary designation stated our client's name, the other parties disputed it. They claimed that just because the insured person was very old when she made the decisions, her decisions were not really hers. They claimed elder abuse and lack of mental ability. After litigation involving the testimony of not one but two doctors, it was clear to all that this senior knew what she wanted done, even though she was older, and even though she was changing her mind from earlier years. Our client won the interpleader complaint.
$250,000
The insurance company said that our clients's mother did not answer the medical history questions truthfully. She had the policy for less than two years before unexpectedly passing. The life insurance company claimed that a doctor told her to get additional medical testing and that she was diabetic. But these were past medical records that were not very clear. It was a real question of fact. We supported our clients and knew that their mother would not lie about anything. The insurance company recognized this and ultimately paid the benefits.
$100,000
The life insurance company sold the policy and collected monthly premiums for almost two years. But then the insured fell off a boat and died at sea. Even though he was never heard from again, and the public authority issued a death certificate, the insurance company was unsure if the insured one was actually dead. The insurance company tried to even argue that the insured person had misrepresented his health history on the application, because of small differences in answers to complicated questions. The life insurance company obtained all the medical records for this man going back more than ten years, in its investigation to avoid paying the life insurance benefits. We proved, to the correct evidence standard, that the insured had passed and that there was no misrepresentation. The life insurance company was forced to pay the benefits.
$50,000
Our client knew that they had paid the life insurance before it was cancelled. The bills were always confusing, and the life insurance company always seemed to be adding charges, that increased the amount of the bill. But our client paid and paid. When his wife passed, the first thing the life insurance company said was "the policy is cancelled for lack of payment, we can't pay you." But after we got involved, the life insurance company changed its position, knowing that they had not quite followed the law and regulations. Our client received the policy payments, plus interest. This policy made a very big difference in our client's financial future, because there were still funeral expenses to be paid.
Contact Us
Problem with Life Insurance Company ?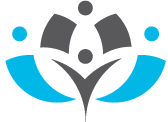 We have over 20 years of California Life Insurance Law Experience
Nevada, Arizona, and Florida.
Get A Free Consultation, NOW