Life Insurance Lawyer Phoenix
What a great place to live and retire. Phoenix offers year round sunshine, limited rain, and both a downtown (with other centers) and the expanse of the desert. Phoenix is closing in on almost 2 million residents, making Phoenix the fifth largest city in the USA. Part of that is Phoenix, as a City of the West, is big, almost 500 square miles, and then there are nearby areas, too. The Phoenix region is really the 10th most populated metro area in the country, and still growing. Maricopa county itself is about the size of the entire state of New Hampshire. Especially because Phoenix is such a great place to live and retire to, we have many Phoenix and Arizona clients with life insurance disputes. We are here to help.
We help life insurance clients throughout the Greater Phoenix area. Phoenix was started around 1860 and has grown so much in the last forty years. Especially liked by retirees and families, Phoenix has many people who rely on their life insurance policies for peace of mind. Retirees know that their life insurance is there to help their loved ones continue a safe and secure life. Families rely on life insurance in case of a tragic accident or disease, to make sure that a family can stay in their home, and children have something for their educations. We have Phoenix clients of all types, united by their trust that the life insurance policy will pay their claim. Unfortunately, our clients seek our services because too many life claims go into long and complicated investigations. Our clients, sad and distressed over losing a loved one, don't want to see a complicated investigation, with endless questions. Our clients deserve to be paid, without an unfairly long and involved investigation. We can help.
We really know Federal Court and are admitted to the United States District Court for the District of Arizona. That is important to you. Only about 5% of lawyers even practice law in Federal Court. We are often in Federal Court, because Federal Court is where life insurance companies like to bring lawsuits. Even if you want to start in State Court, the life insurance company figures that Federal Court is better for them–the life insurance company knows that they have lawyers who know Federal Court. Now you can have a lawyer who is very experienced in Federal Court, and will get the job done for you, in a professional and aggressive way.
People in Phoenix expect to be treated fairly. But life insurance companies are like different companies when it comes time to pay a claim. Many of our clients are surprised by how the life insurance company won't even listen to their own agent sometimes. The investigations seem to be run by people you can never actually speak to directly, even though they always have a fresh round of odd questions to ask you. Especially if you have a common name variation, sometimes the life insurance company isn't even looking at the right information, for the right person. Not all the claims investigation personnel know much about reading medical records or other Court records. But we do.
Our clients typically first know there is a problem when a life insurance company starts digging into medical records. The company demands a medical authorization. Then, the investigators get all kinds of medical records, especially if the policy is less than two years old. We discuss with our clients what the life insurance company is really doing: digging for some difference between the detailed medical records, and the answers given on the life insurance application. We think the life insurance application questions are confusing and unclear. No one gets their own medical records before applying for life insurance–that certainly isn't required. But when a life insurance company is asked to pay a claim, we see many examples of the life insurance company finding some little thing in medical records, only to say the insured should have answered a question differently. This is really hard for regular people like our clients to fight without us, since it is both science–what does the medical record actually say and mean, and emotional, since the life insurance company is basically calling your loved one a liar, just to avoid paying the policy. We are educated, tough, and work hard to make sure that the life insurance company fails in its attacks. We really know how life insurance companies work from the inside, and we fight to get your claim paid.
The other kind of case that we help people with is interpleader. Interpleader sounds like something that might be dangerous in the desert, and it can be dangerous to your rights, too. When two or more people claim the same life insurance benefits, the life insurance company is in a bad position. It worries that if it decides to pay one person and not the other, the one who is disappointed will sue the life insurance company. Life insurance companies hate that. So the life insurance companies use a little legal process called interpleader. An interpleader forces a judge to decide, and gets the life insurance company out of that position. But the problem becomes yours. If there is an interpleader, you and your lawyer need to follow all the laws and rules of court to fully present your case, so you can win. Just because you know you are right, is not enough. Because an interpleader is a another lawsuit, everything has to be done to fully prepare for trial. If a person doesn't do their preparation, even if they may be the person that should win, they won't, because the rules of court must be followed–especially in Federal Court. We are in Federal Court all the time, and we do successful interpleader cases all the time.
We have done this a lot. We take the time to know you and your case. We start working for you NOW. We communicate with you, respond to your calls, are available to you. We focus on how to win your case. If you have a problem getting your life insurance claim paid, rescission, beneficiary disputes, or your policy has been cancelled or has other issues on it, you need to contact LifeInsuranceLawyerNOW.com or LifeInsuranceJustice.com. Use the form on our site, or email us, or call (888) 997-4070 or (818) 937-0937 to speak directly to an experienced life insurance lawyer. We are the best life insurance lawyers around, and we are real lawyers, not a lawyer referral service or "middleman", and we are nice to work with, too; we are here for you NOW.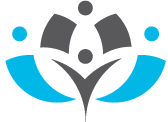 We have over 20 years of California Life Insurance Law Experience
Nevada, Arizona, and Florida.
Get A Free Consultation, NOW